Food, Ecology, Democracy, Justice: What we Eat Matters

Frances Moore Lappé
Author, Diet for a Small Planet, EcoMind, and 16 other books
Founder, Small Planet Institute
@fmlappe
Wednesday, February 15th | 6:00 to 8:00pm
West Village F, Room 20 | 40 Leon Street
Northeastern University
RSVP
Frances Moore Lappé is the author of 18 books including the three-million copy Diet for a Small Planet.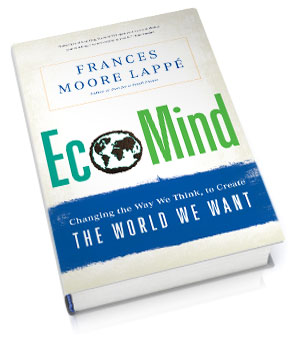 She is the cofounder of three organizations, including Food First: The Institute for Food and Development Policy and, more recently, the Small Planet Institute, a collaborative network for research and popular education seeking to bring democracy to life, which she leads with her daughter Anna Lappé. Frances and her daughter have also cofounded the Small Planet Fund, which channels resources to democratic social movements worldwide. Frances appears frequently as a public speaker and on radio, and is a regular contributor to Huffington Post and Alternet.
Visit northeastern.edu/campusmap for directions and parking information.